Welcome
Oakwood School and Assessment Centre is a controlled special school, owned and maintained by the Education Authority, Belfast Region. It admits boys and girls aged from 3-8 years who may have severe learning difficulties.
At Oakwood School we aim to provide for our pupils a happy, caring, stable environment where each child will have the opportunity to develop all their intelligences, intellectually, emotionally and physically.
Latest Photographs
Posing for photos.
Showing the iPad to one of our pupils.
Fish and chips - the Sperrinview staff wanted to know do we lunch like this every day?
Tish making sure everyone has enough to eat.
Helping with water play.
Showing off a job well done!
Taking the children for a walk.
Enjoying the chat at lunch.
The boys from Sperrinview showing off their formal photos from last week.
Blowing bubbles for our pupils.
The 3 sets of identical twin boys.
The Sperrinview students and staff with Tish before heading home.
Sperrinview's Head Boy and Head Girl with Paula [Sperrinview Principal] and Tish.
Showing Mike's class his YouTube videos.
Chatting to Petrina's class.
Deirdre and Paula chatting about how polite and well mannered all the Sperrinview students are!
Having fun in the sun.
Repotting the plants.
A well earned lunch.
Sand play.
Blowing bubbles.
The twins with Paula and Lynn who are sisters, not twins!
Discussing how to help.
Discussing how to help with Michelle.
Sperrinview's Head Girl with Ben and Josh.
Helping play snakes and ladders.
Chatting to the children.
Helping with sand play.
Enjoying lunch!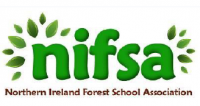 Oakwood School & Assessment Centre, Harberton Park Belfast Northern Ireland BT9 6TX | Phone: 028 9060 5116