Welcome
Oakwood School and Assessment Centre is a controlled special school, owned and maintained by the Education Authority, Belfast Region. It admits boys and girls aged from 3-8 years who may have severe learning difficulties.
At Oakwood School we aim to provide for our pupils a happy, caring, stable environment where each child will have the opportunity to develop all their intelligences, intellectually, emotionally and physically.
Latest Photographs
Good shot Zofia
Kaylen having a rest
Making friends.
Ebony climbing out of the deep end
Ethan loving the ball pool
Can anyone find Charlie?
Kaylen scooping all the balls
Kai trying get his teacher with a ball.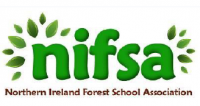 Oakwood School & Assessment Centre, Harberton Park Belfast Northern Ireland BT9 6TX | Phone: 028 9060 5116