Welcome
Oakwood School and Assessment Centre is a controlled special school, owned and maintained by the Education Authority, Belfast Region. It admits boys and girls aged from 3-8 years who may have severe learning difficulties.
At Oakwood School we aim to provide for our pupils a happy, caring, stable environment where each child will have the opportunity to develop all their intelligences, intellectually, emotionally and physically.
Latest Photographs
Zainab enjoyed having a look around the ambulance!
Donncha thinks he might like to be a policeman....He certainly suits the uniform!
Abhiram driving off in the police car!
Caiden is a great aim with the fire hose!
High five for great aim Natalia!
Aoife dressed herself in the uniform!
Corbin enjoyed trying on the first-aider's helmet, but it was very heavy!
Pearse loved wearing the police hat and sitting in the police car...He had to cover his ears when he heard the siren!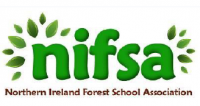 Oakwood School & Assessment Centre, Harberton Park Belfast Northern Ireland BT9 6TX | Phone: 028 9060 5116
WEBSITE BY: SCHOOLWEBDESIGN.NET | Login